All are spayed/neutered, tested and vaccinated prior to adoption! Check back often for updates!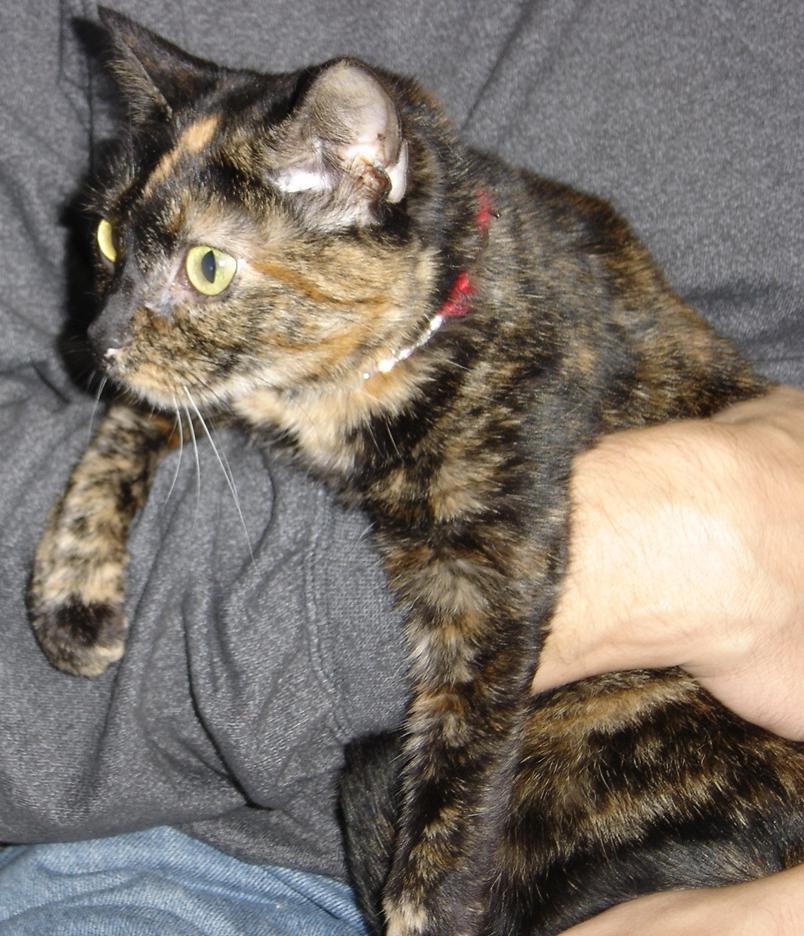 Alabama is a darling, petite Tortoiseshell. This is Whiskers. He is 6 mo. old. He Rupert is a wonderful, handsome boy!
She is 3 yrs. old and is front declawed. is sweet and is great with other cats. He is very sweet and loves attention. He
will "talk" to you! Rupert had to have a
front leg amputated after he was hit by a
car. But he gets around just fine and is a
WONDERFUL, handsome boy!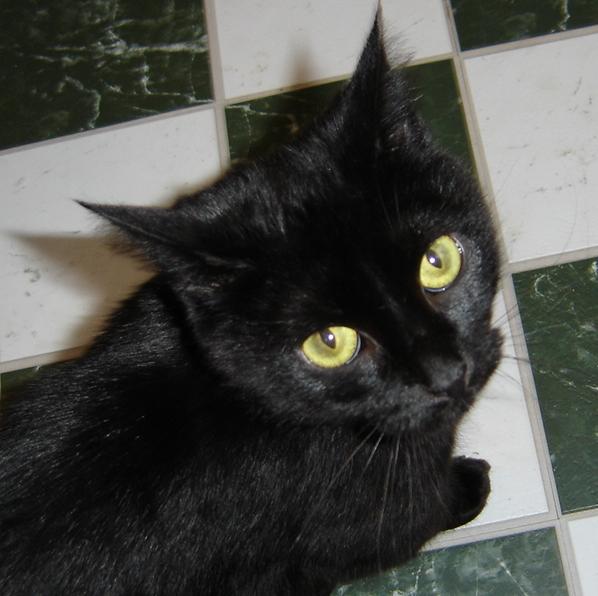 Shadow is a darling, petite little girl. She is very This is Druscilla (Drew). She is a beautiful girl who Blackie is a GREAT 10 yr. old boy with lots of
loving despite having suffered terrible abuse. One has been through a lot in her young life and needs love to give! He came to us with lots of boo-boos,
of her hind legs was badly broken and she had to someone who will give her time and understanding a bad eyes, and bad teeth. After lots of TLC he is
have surgery. She has healed well and needs a She likes to be petted and enjoys being with you. feeling very handsome but he will never regain
safe, loving home. She has a very "girly" little She needs a permanent, loving home where vision in his right eye. Blackie is playful, very loving,
voice and loves to "talk" to you! she can settle in and feel secure. She would prefer and is wonderful with other cats.
to be an only child! She is front and back declawed.

Charcoal is a very friendly black cat who had
Amika is a BIG, fluffy calico. She is a beautiful girl!
the
unfortunate experience of being run over and
She is 2-3 yrs. old. Amika
wants to be a spoiled only
dragged under his owner's car.
Charcoal needs child so she
needs a home with no
other cats. She likes
a nice
quiet home where he can stay inside and
to be the center of attention!
away
from cars!
Eowyn is a pretty little Tortoiseshell. She is 9 mo. old. This is Frodo. He is 9 mo. old and a wonderful boy. He is
She can be a little shy at first but is actually a very sweet very good with other cats and is a real sweetheart
girl.
Cats/Kittens Available for Adoption
Dogs/Puppies Available for Adoption
About Broken Arrow
Sign Our Guestbook!
Spay/Neuter Information
Special Needs Animals
Declawing Information
How You Can Help Animals!
BAAS Newsletter
Contact Us
Our Supporters!
Other Animal Rescue Organizations / Resources
Home